Welcome to the Molecular Biology Lab Methods Section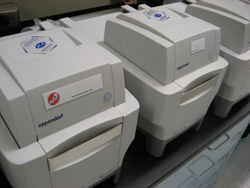 This section is aimed as a guide to commonly used methods used in a plant biology lab.
It includes general methods associated with the use of DNA, RNA and Proteins. In the future it will include guides to more specific tospics such as Gel shifts, use of databases, and microarray filtering techniques.

©2005-2015 Plant Biology Advice - Dean Ravenscroft